To Register for any upcoming Event please use the Class Registration PDF Form our our

Registration

 page.   You can also email Cindy at

training@dogsoncampus.com

or call to save a spot before mailing or dropping off your form.

If you are interested in registration for the CKC Obedience Fun Match the form is

HERE






SUMMER MOCK TRIAL SERIES!
... NON Sanctioned MOCK TRIALS at Country Lane Pet Resort -
Sunday July 7, July 28 and August 11 2013
$10 /run ( LIMITED ENTRY)

(Ring 1)
Standard 1 - Starter-Master (Nested)

(Ring 2)
Jumpers - Starter-Master (Nested)

(Ring 1)
Standard 2 - Starter-Master (Nested)

(Ring 2)
Steeplechase

(Ring 1)
Gamble - Starter - Master (Nested)

*Building Teamwork and Practicing skills
* 'mock' trial environment.
*Rings are fully fence
*Instruction available to help with course walking and games.
*FUN!! Meet new people and dogs!
*All Courses will be scored and timed
*Placement ribbons for all courses for MINI and OPEN (Reg -Spec/Vets)
*Top Dog Prizes! (For Regular and Spec/Vets)
*Training in the Ring with Maximum Time.

THIS IS A POTLUCK EVENT!!!!!! Bring a dish and join in on lunch
Contact Cindy to Register
Training@dogsoncampus.com or 905-449-6017See More
Agility FUN Match - 
 

For Students and Friends
WHAT FOR NEW DATES!

(Dogs must have a minimum of Agility 101 to play on the equipment)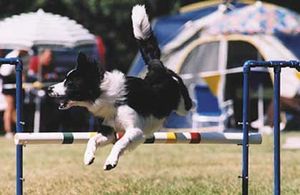 10 AM Start

Come out for a day of playing on the agility fields! Food and Toys allowed.

We will have 2 rings
set up... one for pre starter/starter dogs and one with Master Runs .

Pre  Starter Ring  $25 ( minimum 4 runs)
Standard courses including contacts(training heights)
and weaves(chute or straight)
2 Jumpers with Jumps, tunnels, chute, tire!

Competitive Ring - Full height equipment(incl. special/vet) and courses $25
Standard - Standard 2(with nested Gamble) - Steeplechase - Jumpers

2 minutes in the ring to play as you wish
Food and Toys allowed!

This is also a POTLUCK EVENT! So if you would like to join us for lunch please let Cindy know what you will bring when you register!

Limited Entry
Contact Cindy directly to sign up!

training@dogsoncampus.com
905-449-6017
 
TUG MAKING DROP IN!
with Cindy Boht and Amanda Wood
Saturday March 9th - 4-7pm

Tired of spending tons of money on tugs? Want to learn how to make tugs for yourself? We're hosting a drop-in workshop. We supply the material and instruction on how to make some fun tug toys for you and your dog! 

COST - For $25 dollars, you'll get 6 strips of fleece, and 2 strips of faux fur! Enough to make 2 tugs, or 4 pocket tugs! (Or one tug AND 2 pocket tugs!). Each additional $5 will get you 4 pieces of fleece, or $10 for 3 pieces of fleece and 1 piece of fur.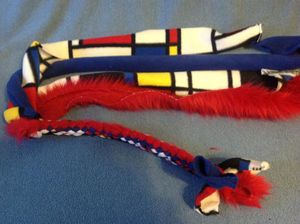 Make a Tug Leash! Hardware and Fleece (Black and Purple) *Limited! $25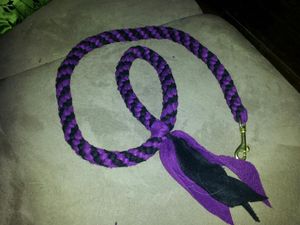 ...
ADD ONS! We will show you how to add on extras to make your toys even more FUN.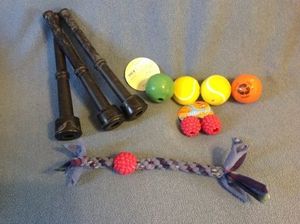 Drinks and snacks provided!

You are welcome to drop-in anytime between 4pm and 7pm, and we will stay as late as 8pm to help! First come, first serve for material! So come early for the best pickings!

Please email or Call Cindy at training@dogsoncampus.com 905-449-6017 if you would like to join up and with the number of 'extra' tugs you want so we can make sure we have plenty of material!




Strengthening and Conditioning